NanoPi2 Quad Core Cortex A9 ARM Single Board Linux Computer. 1.4GHz Debian and Python or Android. Raspberry Pi compatible header. (Note: Heat sink included)
The NanoPi2 has been discontinued in favor of a different form factor. When these are gone there will be no more. Free First Cass shipping in the US.

Note the 4 pin socket near the USB called "Debug UART". This has Tx Rx +5 and GND for powering the NanoPi2 from an alternate source. In development this is the socket for the PSU-ONECOM that supplies 5V at 2A and has an RS232 converter.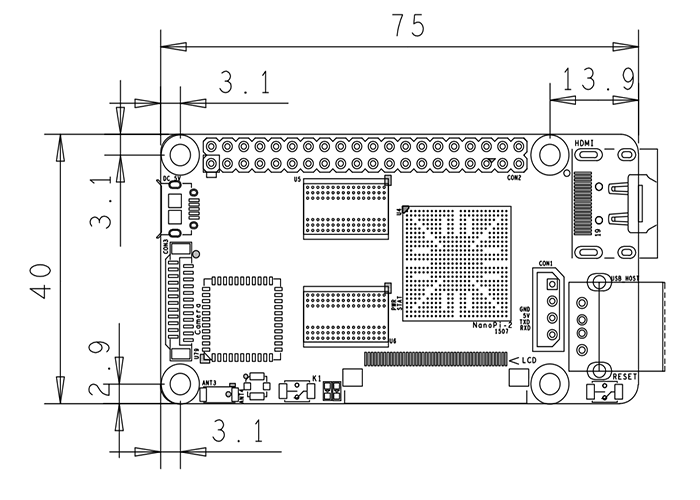 NEED CABLES, POWER SUPPLY, ETC? DONT FORGET TO ADD THE NANO ACCESSORIES KIT $16.80

NanoPi2 Limited
Brand: FriendlyARM
Product Code: NanoPi2 (add accessories at page bottom)
Availability: 68
Related Products